Roads around Hamlet Court Road in Westcliff are closed this morning as a result of a major fire on Hamlet Court Road.
The fire appears to have started at 9:20pm last night (Sunday the 8th May 2011), and has destroyed a deserted shop. It's the site of the former Londis and Budgens, next to the Zen City Chinese Restaurant. Over 100 firefighters were in attendance getting the blaze under control.
Fire engines from as far afield as Corringham, Billercay and Wickford were called in. The building is home to a firm of solicitors, Jefferies Solicitors, and the amount of documents and paperwork at the site are believed to have made fighting the fire particularly tricky.
Firefighters are still in attendance, and roads in the area are closed. Ten people have apparently had to be re-housed.
Here's a shot from Google Streetmaps of the building as it was in 2010: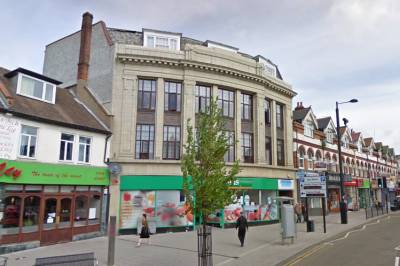 If you're using, or have used, Jefferies Solicitors, go to their website at www.jefferieslaw.co.uk where you'll find details of the fire and an emergency phone number should you be worried about your documentation.