Welcome to CarlArt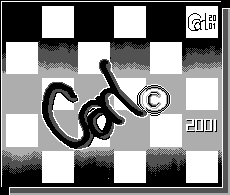 Carl Reader's creative artwork is created entirely on the Psion Series 5, and has featured regularly in the pages of Palmtop User Magazine since 1999.
As well as producing a regular cartoon strip, Psimon & Psion, Carl has created an animation sequence for the Series 5 / 5mx, PsionLab. To find out how Carl creates his masterpieces, see A Sketch in Time



Want to get in touch with Carl? Contact Carl

Site hosted for free by Sarfend.co.uk - News and information for Southend-on-Sea. Artwork © Carl Reader 2001-2013.