What is the Leigh Folk Festival?
An annual event held in and around Leigh-on-Sea. The Leigh Folk Festival includes concerts, dance displays, workshops, an open mic competition, kids activities, street theatre, storytelling, Punch and Judy and a procession.
The Leigh Folk Festival is a mixed bag – it's quirky, eclectic, and in general, non-commercial. Admission is free, although donations in return for a programme are welcome.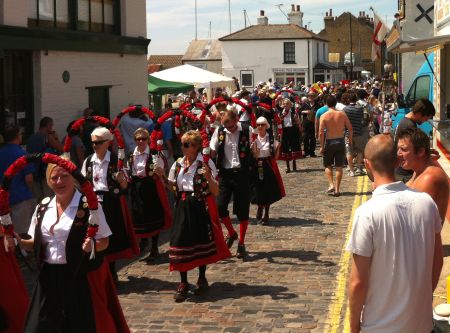 The Leigh Folk Festival 2010 Parade
2010 Leigh Folk Festival
This was the 19th annual festival, and here's a summary of how the weekend was structured:
Thursday 24th June – An evening of humorous song and verse, held at the Ship Hotel
Friday 25th June – Music sessions, singaround, storyround, comedy night and Scottish Ceildh
Saturday 26h June. Various musical and kids events in the Library Gardens, next to Leigh-on-Sea's library on Leigh Broadway – Including Thameside Mummers, Owl Service and the semi well known music group The Famous Potatoes. There was also an open-mic session at St Clements Church, and various musical events at The Crooked Billet, Peter Boat and the Ship Hotel.
Sunday 27th June – This is the big day for the event, with Old Leigh taken over from 11am into the evening with numerous live bands, street theatre, stand-up comedy, street dancing folk music, morris dancing, belly dancing, ceilidh (Scottish folk music and dance), pipers and workshops. The highlight of the day is the parade, through Old Leigh's main thoroughfare.
Getting to the Leigh Folk Festival
Parking in Old Leigh is extremely limited. Best bet is to catch a c2c train into Leigh-on-Sea – it's a 5 minute walk past the cocklesheds to get to Old Leigh.
If you want to drive, the NCP care park at Leigh-on-Sea Rail Station has a decent amount of space. Spaces were available for the June 2010 Festival on the Sunday. £2 pay and display.
Photos from Leigh Folk Festival 2010
A small collection of images captured at the Leigh Folk Festival 2010, in Old Leigh on Sunday the 27th of June.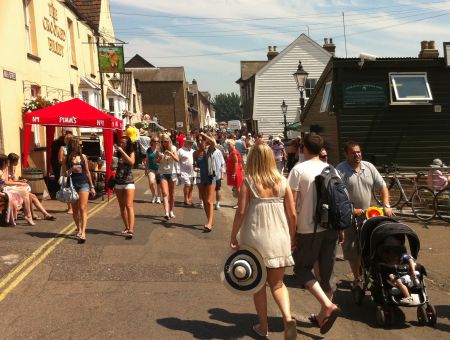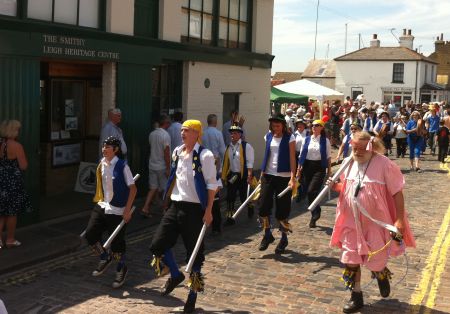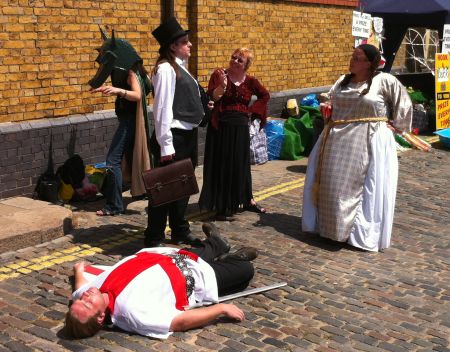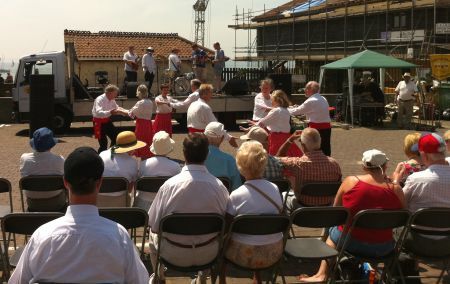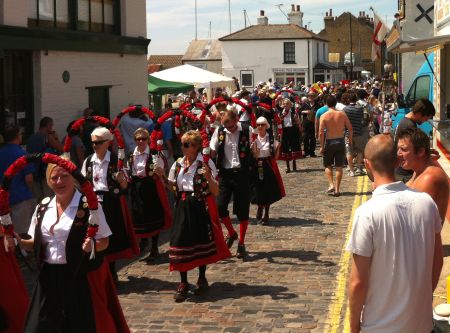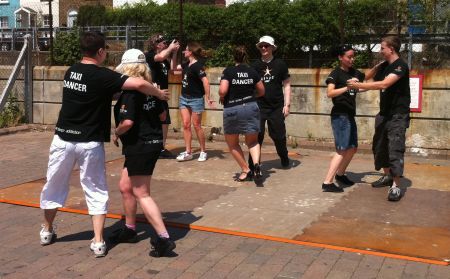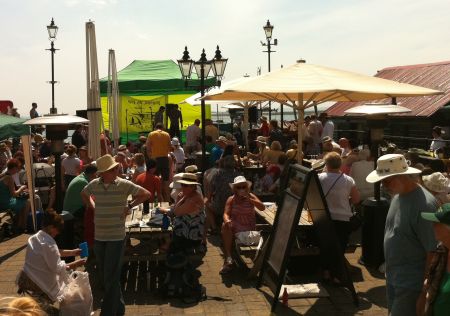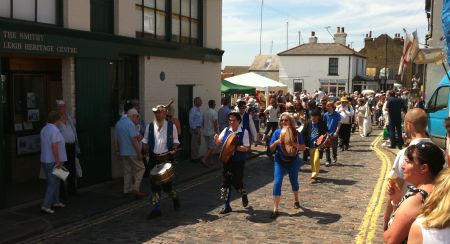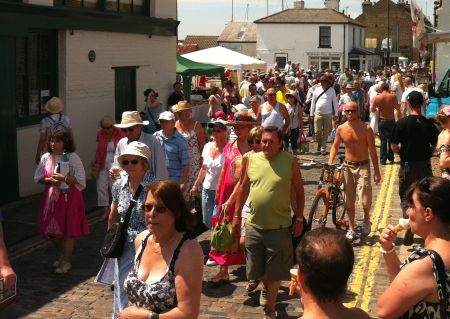 Find out more:
Something to say about the Leigh Folk Festival? Add a comment to our blog entry