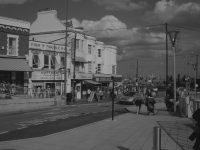 Bad news for visitors to Southend as the famous seafront illuminations are set to remain off in 2008.
The Southend-on-Sea Christmas lights weren't on in 2007. The reason? The Southend Seafront Illuminations and Business Association chose not to light the lights in 2007 due to the "spiralling costs and increasing maintenance" needed to keep the bulbs burning.
Originally set to return in 2009, a news story on the Echo News website earlier this year highlighted that the seafront illuminations may now be un-illuminated until 2010.