Google has just rolled out an upgrade to their controversial mapping service. In the Summer of 2009, a special Google car, equipped with state of the art cameras, roamed around Southend taking pictures of our town.
Those images are now live, and by typing an address into maps.google.co.uk , you'll be able to see and navigate around to see what the cameras picked up.

If you've not used the service before – the trick is to type in a street address or postcode into maps.google.co.uk, then drag the little icon of a person from the controller on the left, and drop the person onto the appropriate street. You're then in a scrollable view of that street and can move around, pan up, turn around and zoom.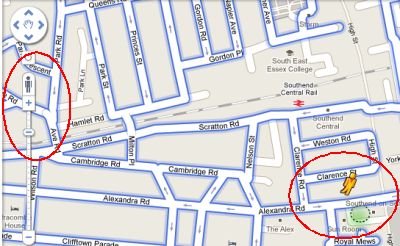 Found anything interesting happening in Southend? Let us know below