Live from the Freedom of Southend Parade, Southend High Street, 17 June 2010.
The 1st Battalion The Royal Anglian Regiment, back from their third tour of duty in Afganistan are currently marching down Southend High Street, being cheered by thousands of locals.
The troops have just been inspected by the Mayor, the Deputy Colonel of the Royal Anglian Regiment, the Lord Lieutenant of Essex and the High Sheriff of Essex. The troops are now marching down the centre of the High Street towards the seafront.
The freedom of the borough of Southed is awarded to people that have rendered outstanding service to the community, and is the highest award that the council can make.
Here are a couple of pictures, live from the scene.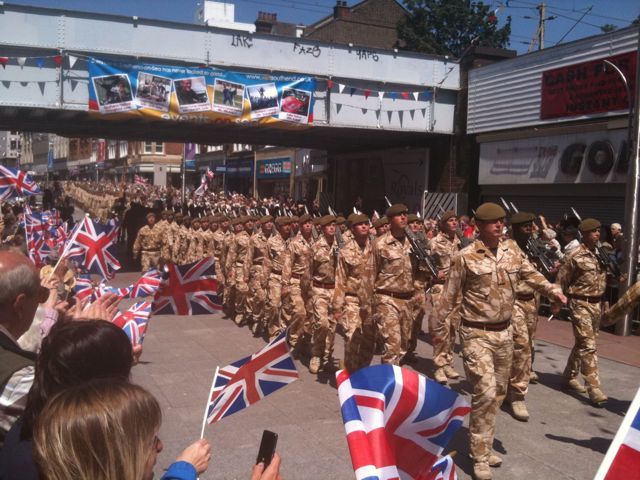 Update: See our forum for more photos and discussion: sarfend.co.uk/cgi-bin/forum/YaBB.pl?num=1276785742