The new TJ Hughes store has just opened on Southend High Street, in the building that used to house the town's Woolworths.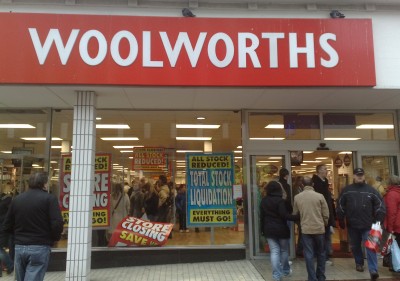 TJ Hughes is a discount department store, and offers a range of products across home, textiles, beauty & fragrance, menswear, lingerie, toys and electrical.
Work started at the site several weeks ago, as captured in the following picture: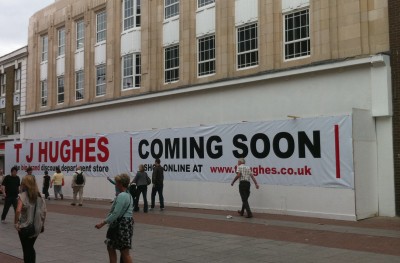 Ahead of the opening, manager of the 24,00 square foot Southend store, Marc Rutland, said: "Opening the new store in Southend is an exciting prospect for us. We are looking forward to welcoming as many people as possible through the doors, and it is shaping up to be a great day. "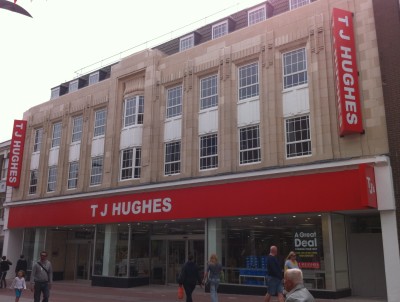 TJ Hughes Southend opened its doors to the public on Tuesday 24th August 2010 at 9am, with a ribbon cutting ceremony performed by Miss Southend-on-Sea.