Today, a grey and overcast Winter's day, I took a rather miserable stroll down Southend High Street, stopping briefly to watch the shop-clearers doing their work gutting the latest High Street name to fall – Hawkins Bazaar.
As you may have read in the press, Hawkin's Bazaar (owned by the Tobar Group) went into administration last week, on the 30th of December 2011. Today, it looked as if stock was being packed into cardboard boxes, ready to be moved out to clear the shop. The collapse of Hawkin's Bazaar comes a few days after lingerie firm La Senza, Barratts Priceless shoes and D2 Jeans have been similarly affected.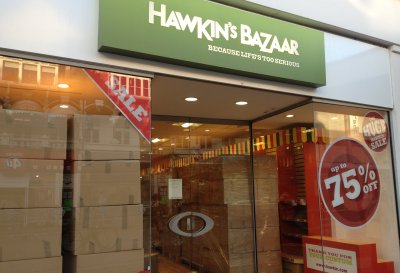 Continuing to wall the length of the High Street, it's sad to note how many stores now stand empty – some because of branch moves, such as Boots, Barclays and New Look, and others by the ongoing financial mess that we're in.
Here a few photos of Southend High Street, taken today, starting with First Choice Holidays, close to the Southend Central railway bridge: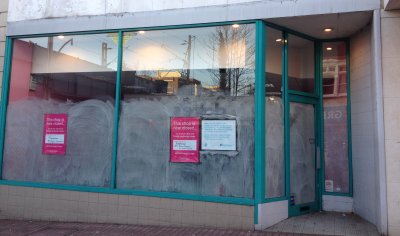 A few doors away, the remains of HPJ Jewellers, the chain that collapsed in 2011: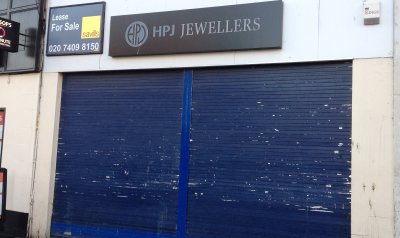 Next, the site of the large Mothercare store that closed in 2011. Being next to the now-empty New Look, the section of the High Street between Clifftown Road and the railway bridge looks a little bleak.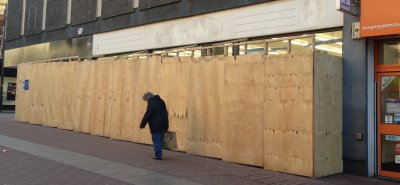 Next to Marks and Sparks, the defunct Linens Direct, which was being used as a pop-up Christmas Bazaar shop, and is now empty: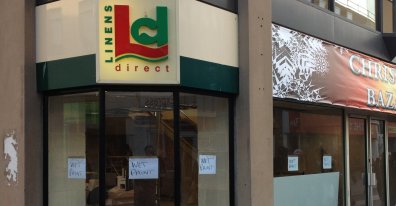 Just opposite, the site of long-abandoned MK One clothing: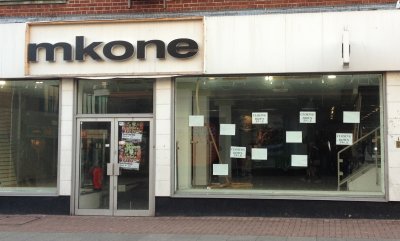 For many, the saddest site on the High Street is that of the former Woolworths and T.J Hughes store. Here's a shot taken this afternoon, just opposite the two freshly vandalised metal benches.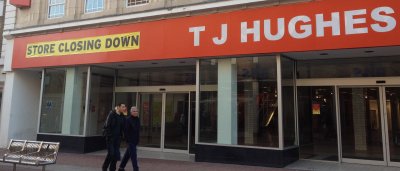 There have been other departures in the last twelve months too, such as SAKS Hair and Beauty. It seems we may also lose the Cheltenham & Gloucester on the London Road, as well as Lloyds Bank on the London Road, Leigh, should proposals go ahead for some of the Lloyds Bank assets to be acquired by the Co-operative Bank.
So, Southenders… what do we think may be in store for Southend High Street in this new year? Any predictions for who may join or leave our High Street in 2012? Please add your predictions below, and we'll see how well you did this time next year.
Here's hoping for a happier new year, everyone…