Parents of children at St Michael's Preparatory School on Hadleigh Road in Leigh can now buy school uniforms online from John Lewis. Here's some handy information.
Winter 2013/4 Uniform
The new Winter uniform comes into effect from September 2013, but as has been communicated to parents, this is being phased in slowly to allow existing clothing to be outgrown. The only requirement is that all children wear the new-style jumper at the start of the new term on Wednesday the 4th of September 2013.
The Winter Uniform can be ordered online from St Michaels School Uniform Shop at John Lewis (click and collect from Leigh or Southend Waitrose)
| | |
| --- | --- |
| St Michaels Winter Girls Uniform | St Michaels Winter Boys Uniform |
Ordering from John Lewis
John Lewis offers free delivery on all orders over £50 – Standard delivery usually takes 5 to 7 working days. For orders of less than £30, there's a £3 delivery charge.
However – Consider making use of their Click and Collect service. This is free, and you can have your school uniform ready for collection, in many cases, next day, from:
Waitrose, London Road Leigh-on-Sea, or
Waitrose, Fossetts Way, Southend-on-Sea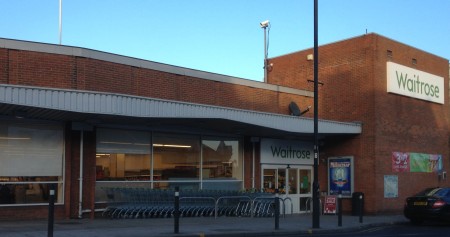 Summer Uniform
The Summer Uniform can also be purchased online. See St Michaels School Uniform Shop at John Lewis
St Michaels Uniform Policy
Note: This page is for information only and you are advised to check with St Michaels should you require any clarification o the school's uniform policy. This website is an affiliate partner of John Lewis. A small referral payment is made by John Lewis in respect of purchases made through this site. Referral payments received contribute to the running costs of this website and our Southend-on-Sea forum. We thank you for your support.