After we uploaded a picture of Southend seafront from 1000 feet, we received a few emails asking about aerial photos of South Essex, and so thought this page might be of use.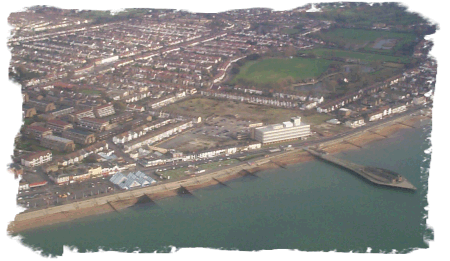 Pic 1 – The Seafront
The following extracts were taken in 2000 and 2004 during flights over Southend. For a bit of fun, test your local knowledge by seeing if you can recognise these areas of Southend…
For some ground-level photos of Southend, see our new Southend Pictures page
Your own overhead
image
If you're curious to see what your house looks like from overhead, check out www.getmapping.co.uk – on their site you can view your house by putting in your postcode. If you're interested in a higher resolution image, you can order a digital copy, or an A3 poster of your street in photo quality. Well worth a look! They make a great gift idea too…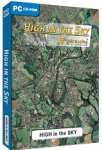 You might also be interested in taking a look at Essex – High in the Sky – This is a CD containing a collection of images
from Essex. Priced at £9.99 from www.amazon.co.uk, the images aren't as crisp as those from Getmapping but it still shows some excellent images of Essex from above.