After we uploaded a picture of Southend seafront from 1000 feet, we received a few emails asking about aerial photos of South Essex, and so we added a Southend from the air page.
We've now expanded this by adding a few snaps of Southend, which you'll find on this page. Below are some thumbnail pictures from in and around Southend. At the moment, we've added these small images just to give a flavour of what we have in our growing collection, but we need your help to expand this.
If there's a picture of something you'd like to see, or you'd like us to email you a full-size image of one of the photos below, please email us, and we'll try to help.

| | | |
| --- | --- | --- |
| 1634: Southend Central Station | 2051: Southend High Street | 2059: The Odeon site (Oct.2005) |
| 2064: Queens Road | 2069: Southend High Street | 2073: Victoria Circus |
| 2078: Southend Underpass | 2080: Keddies Site (Oct 2005) | 2088: Southend Pier (Oct 2005) |
| 2094: Talk, Lucy Road (Was Tots) | 2103: Kursaal (Oct 2005) | 2118: Leigh Broadway |
| 2125: Peter Boat, Old Leigh | 2584: Victoria Circus 2006 | 3666: Southend Bus Station |
| 3768: Pier Fire Damage 2006 | 3812: Pier Hill 2006 | 4658: Site of The Bell, now Tobys |
| 8099: Woolworths 2008 | 0366: London Road 2008 | 9127: Palace Hotel 2009 |
If you're interested in our roving camera taking a picture of somewhere in Southend for you, let us know, and we'll see if we can help. To contact us about a photo, please mail us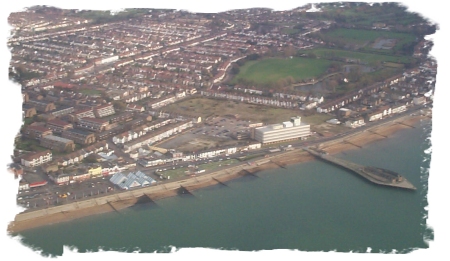 For a collection of aerial photos, see our Southend Overhead page
More Southend Photos
A couple of handy links for those looking for images from Southend's past…
Stars in Southend 1963 – Previously unseen photos of The Beatles, The Rolling Stones and Cliff Richard in Southend
Southend Timeline – A great site containing loads of images from Southend's history
Your own overhead image
If you're curious to see what your house looks like from overhead, check out www.getmapping.co.uk – on their site you can view your house by putting in your postcode. If you're interested in a higher resolution image, you can order a digital copy, or an A3 poster of your street in photo quality. Well worth a look! They make a great gift idea too…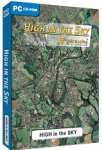 You might also be interested in taking a look at Essex
– High in the Sky – This is a CD containing a collection of images
from Essex. Priced at £9.99 from www.amazon.co.uk,
the images aren't as crisp as those from Getmapping but it still shows some excellent images of Essex from above.
Looking for Southend links?
Southend News | Weather | Travel | Southend Radio | Southend TV