This morning we saw ten eager shoppers in the o2 queue by 8:30, and two chaps with laptops and seats outside Southend High Street's Carphone Warehouse.
These chaps have been queueing for the new Apple iPhone 3GS, which goes on sale today.
The new phone, an update on last year's 3G version, offers a faster processor, a 3 Meg camera (still low compared with most smartphones), better battery life, video recording and a digital compass.
Below is a photo of the queue this morning…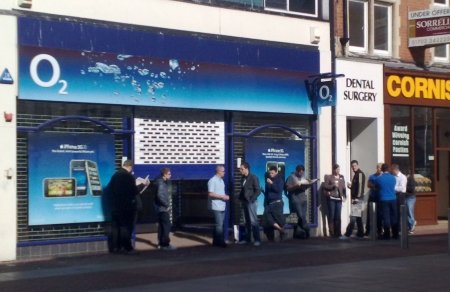 … compared to the queue for the iPhone 3G in July 2008…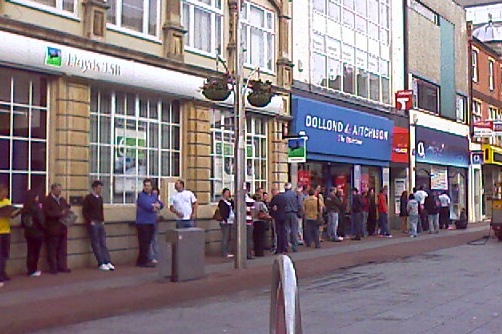 Those queueing today are likely to be interested in the new 32Gig version – the cost? £275 plus £35 a month for 18 months – That totals £890 for a phone. Those queuing last year that bought on an 18 month contract will also have to pay around £245 to buy out their old contract and upgrade.
More on the iPhone: UK iPhone details