A quick "Well Done" from the team here at Sarfend.co.uk to all those who took part in today's Sports Relief Mile.
Hundreds of good folk from Southend got up early this morning, Sunday the 21st of March 2010, headed down to Garon's Park, and walked, ran or wheeled around a mile-long course in the name of charity – some even opted for longer sessions.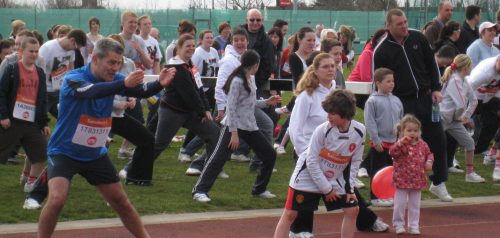 The weather from today's event was ideal for a jog or brisk walk, and the atmosphere down on the track was good. Runners were nicely warmed up by staff, and the Mile commenced.

No news on how much was raised as yet – but a good turnout. Well done to all those that crossed the finish line in style.