Day One of the Southend Air Show ("Festival of the Air") is drawing to a close. Visibility's been great, but the high winds have caused a couple of displays to be cancelled, including the Battle of Britain flypast. The winds have not stopped some impressive flying from various RAF aircraft, a display by the rescue helicopter, stunt flying and wing-walkers. Sadly, no Red Arrows this year.
Ending today was a very noisy display from the always-impressive Typhoon.
Weather's looking great for Bank Holiday Monday's free show on the seafront, and as well as planes, there's fun for all the family (as they say) right the way along Western Esplanade.
Not a great day for photos here on Western Esplanade, but here are a couple.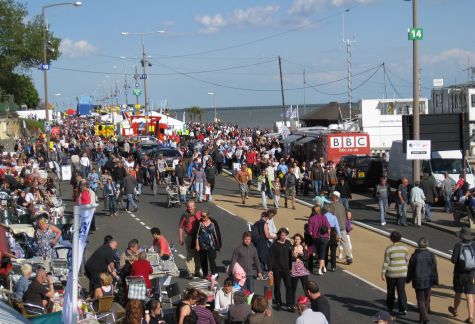 More on our Southend Airshow page.