Southend Airshow, the free Festival of the Air
Each year, the town of Southend plays host to the Festival of the Air, better known as the Southend Airshow – one of the largest free airshows around. Here's some information on the show
Southend Airshow – what you need to know:
When: The Southend Airshow normally takes place each year on the late May Bank Holiday weekend. It's a two-day event on the Sunday and Monday
(Saturday and Sunday in 2011)
How much: The air show is free to the public
Where to stand: The best place to be is on Western Esplanade, between the Pier and the Arches Restaurant, as the action takes place over the water mainly between those points. Sitting on the cliffs or on the sea wall is generally a good option.
Driving: Southend Seafront is closed to traffic. Coming in by train (c2c line) may be your best bet as traffic into Southend, and parking, can be an issue. Trains to Southend
Show information:
BBC Essex run a special "Radio Airshow" service throughout the day. It's on 1530AM. There are PA speakers strung up along the seafront, but a small MW radio can be handy as the PA system can be difficult to hear if you're not on the main run of the seafront.
Food and drink:
On the seafront, there are various stalls, merchandise shops, rides and flight simulators. Food at these stalls can be pricey, and queues can be long, so bring your own food and drink
Southend Airshow 2010
Took place on Sunday the 30th May and Bank Holiday Monday the 31st May.
Due to the high winds on the 30th of May, many displays were cancelled, including the Gnats, Falcons parachute display and the Battle of Britain Flypast. Also, the Red Arrows were not in attendance, after a mid-air collision in March. Here's a small collection of photos from 30th May 2010:


Southend Airshow 2010 – Wing Walkers


Some of the 2010 aircraft, including the noisy Typhoon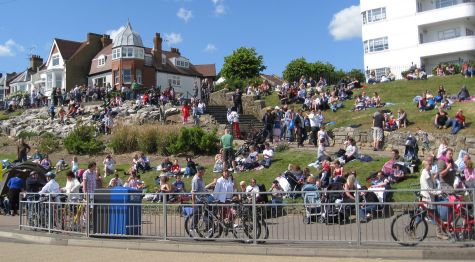 Southend Airshow 2010 – Audience Shot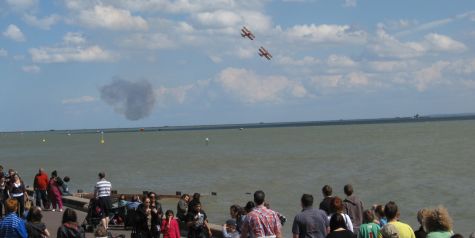 Southend Airshow 2010 – Wing Walkers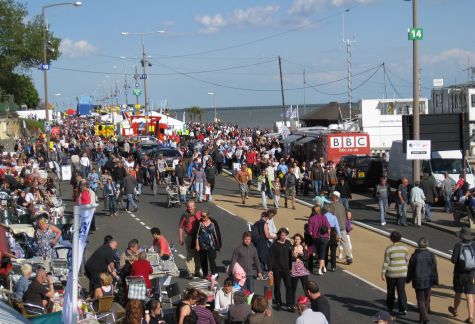 Southend Airshow 2010 – Western Esplanade view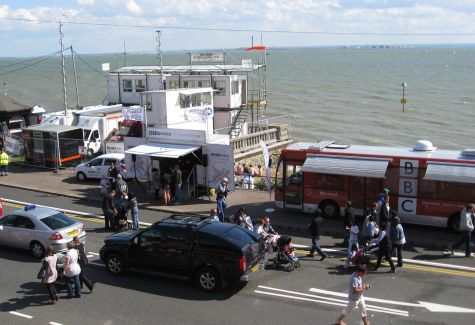 Southend Airshow 2010 – BBC Essex Commentary Box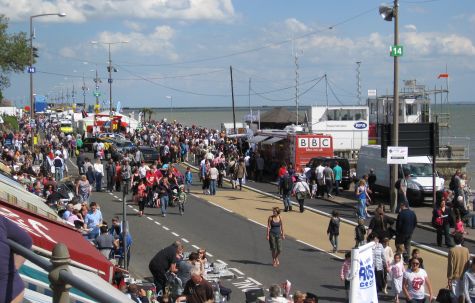 Southend Airshow 2010 – Another Esplanade shot
Handy Links

Weather | Travel | Southend Radio | Southend TV | Southend Photos | Links