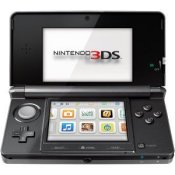 Today, the 25th of March 2011, sees the launch of the Nintendo 3DS – The first 3D gaming device that doesn't need silly glasses to get that 3D effect.
Southenders – It pays to shop around!
One of our team wanted to get their hands on the 3DS on the day of launch (as he's a gadget king), and although everything's cheaper online, he went old-school to get the 3DS on the High Street. If you're thinking of doing the same, take a few minutes to do your homework, to get a decent offer.
Being loyal to High Street store GAME, our team member tried them first (he'd even pre-ordered, although availability doesn't seem to be a problem anywhere). A quick look on the GAME website reveals their price to be £197 with free delivery (Compared to £187 at Amazon.co.uk). GAME's price instore? £219 – £22 more expensive than their own website!
Our chap spoke to one of the staff at the Southend-on-Sea GAME store, to see if a deal could be done – but nope… for being loyal to your high street store, you'll pay an extra 10%.
Now fair cop, many high street stores can't or won't price match against Internet websites (even their own sites), but it's possible to pick up a Nintendo 3DS in Southend for £197 – All you do is reserve at Comet online, then pay the online price of £197 instore – Southend, Rayleigh and Basildon stores all had stock on launch day
Other stores in the High Street were more keen on doing a deal. In the end, GameStation at the Victoria Shopping Centre worked out best. Although they couldn't match the console price, they were up for discounting a game to make the total price right… and by taking out a loyalty card, we got a further £6 off! Well done to Brian, the manager of the Southend-on-Sea GameStation for keeping the customer happy, and making the sale. They also offer some decent trade-ins on any old Nintendo kit you may have lying around, although we did get a decent deal at CEX on the high street against an old Nintendo DS.
So, shame on you GAME. The lesson here, is if you're a canny shopper, and prepared to do a few minutes homework, it's easy to beat GAME at their own game.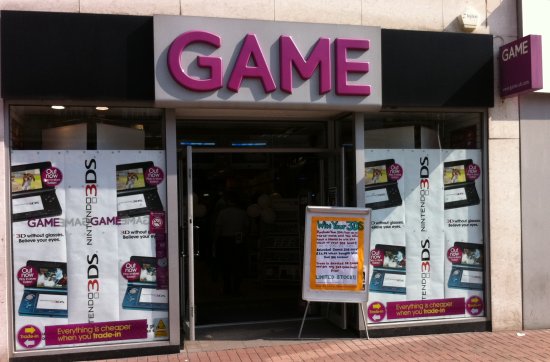 Any experiences of getting a bargain in Southend? Let us know…