On 21st and 22nd April 2012, Leigh Town Councillor David Stanley (piano) and fellow musician Liam Ambrose (drums) will attempt a remarkable feat of musical endurance in aid of the unique Southend Mencap Music School.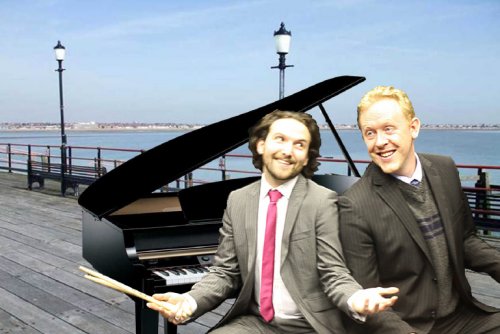 To raise money for this great cause, the two musicians aim to perform continuously at the head of Southend Pier for no less than 24 hours. The marathon will begin at 2pm on Saturday and end at 2pm on Sunday. Visitors to the pier will be treated to a feast of musical variety and improvisation.
During pier opening hours David and Liam will be joined by members of the Southend Mencap Music School and the Mayors of Southend and Castle Point. When the pier closes to the public at 8pm the music will continue into the night, but only for the entertainment of a few dedicated fishermen! The general public will be able to keep track of the extraordinary performance by following a live internet stream via davidstanleymusic.com.
About Southend Mencap
Founded in 2000 by David Stanley, the Southend Mencap Music School provides music tuition for children and adults with a learning disability. An average of 50 adults and 20 children attend each week, and a total client base of over 300 has enjoyed the Music School over the past decade. David runs the Music School with special School teacher Val Wilcox and a team of professional helpers, volunteers and mainstream school pupils. The Music School performs to capacity audiences including two sell-out performances at the Cliffs Pavilion in the last 3 years.
Ways to show your support
You can sponsor David, Liam and members of Southend Mencap Music School at www.justgiving.com/southendmencap/donate or by texting 70070 using donation code MUSI24.
Alternatively, please send donations to Southend Mencap, 100 London Road, Southend-On-Sea, Essex SS1 1PG.
The team would really appreciate your support over the weekend of 21/22nd April too – Come along, have a listen, and tell your friends.