From 1pm today, Saturday the 17th of November 2012, there will be a Christmas Parade in the High Street, ahead of this evening's Christmas Lights switch-on.
Expect the parade, with Santa, Cinderella and live reindeers to leave the Victoria Shopping Centre at around 1pm and head down the High Street towards The Royals.
Later in the afternoon, Heart FM's Martin Day and Su Harrison will be entertaining the crowds, and the day wraps up with a fireworks display.
Update: 2pm: The main parade has finished, with Santa, various princesses, live music and the BBC's Pudsey Bear moving from the Victoria Shopping Centre down to the Royals. Lots of people in the High Street watching the parade, and the route down the high street was more narrow than usual due to the Farmer's Market in full effect today.
There are various stage events taking place for the rest of the afternoon outside the Odeon, ahead of the lights switch-on at 5pm, followed by fireworks. Hope everyone's enjoying the day!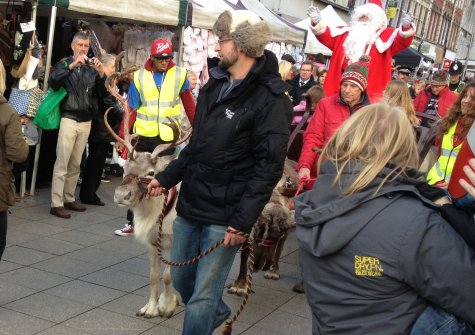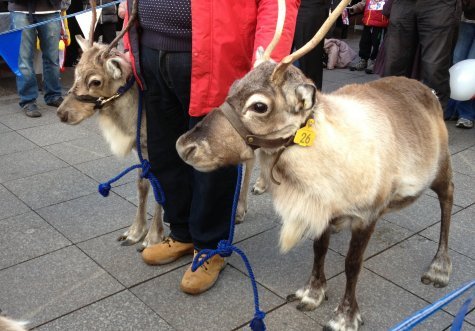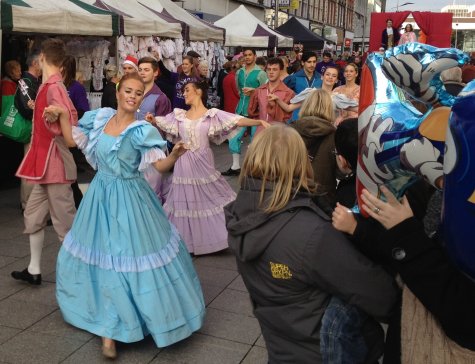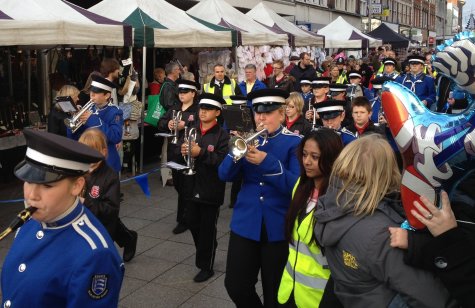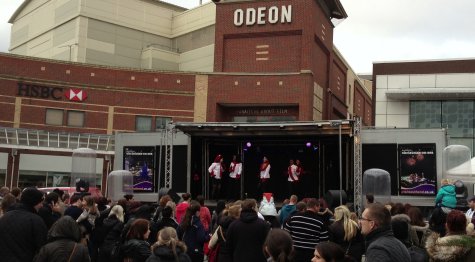 For the full timetable of today's events, see www.southend.gov.uk/news/article/958/southend_sparks_christmas_countdown