Fan of the classic Beeb series Only Fools and Horses? Then Southend is the place to be from the end of this week.
At the end of Southend Pier from Thursday the 28th of March to the 15th of April 2013, the Cultural Centre at the wet end of Southend's finest pier plays host to "Trotters-On-Sea", an exhibition to all things Fools and Horses
There, you'll find a pukka collection of original props and costumes from the show, as well as some kosher Only Fools and Horses souvenirs – although we can't promise a deal on David Bowie LPs or Trevor Francis tracksuits.
What you will find, is an original Trotters Independent Traders three-wheeled van, and from Tuesday the 2nd of April, a mock-up of the living room set direct from Nelson Mandela House.
Real fans of the series may want to pop along on Good Friday, for a chance to meet 'Marlene' herself (played by actress Sue Holderness). This is a great chance to get Sue's autograph and have your picture taken with Sue and a Trotters van.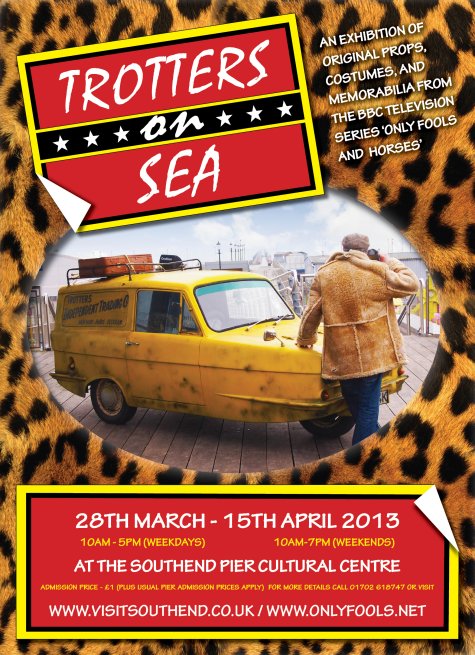 We're hoping to be down there to get some pics, so come back for some snaps over the Easter break – but better still… don't be a plonker, and get on yer toes to the end of Southend Pier… you know it makes sense!
Related Link