Today, Good Friday the 29th of March 2013, marked the opening of "Trotters on Sea", an exhibition of memorabilia from the classic BBC sitcom.
The Sarfend team was onsite at the grand opening of the event at the Cultural Centre on Southend Pier, where we met up with the exhibition's guest star, Sue Holderness, a.k.a "Marlene", wife of Boycie.
Sue Holderness was on-site from just after 10am signing autographs for most of the day, and having her photo taken with fans who made the trip to the end of the pier.

Video of Sue Holderness at Trotters on Sea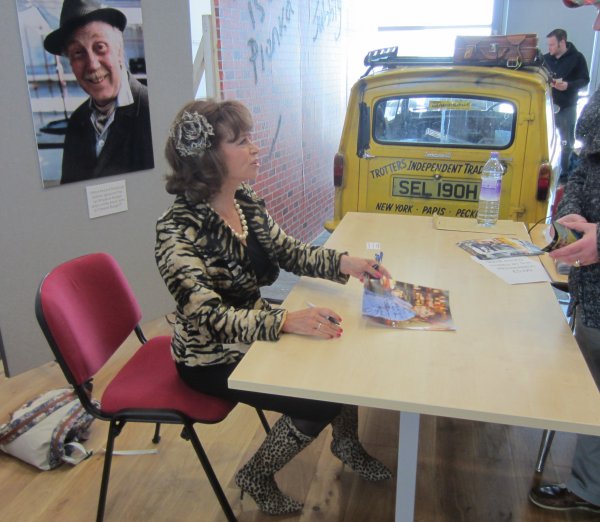 The official opening of the exhibition took place just after noon on Good Friday, and Sue was joined by the Mayor of Southend, Sally Carr, marked by a photo of two posing beneath a replica of the chandelier made famous from the classic 1982 episode "A Touch of Glass"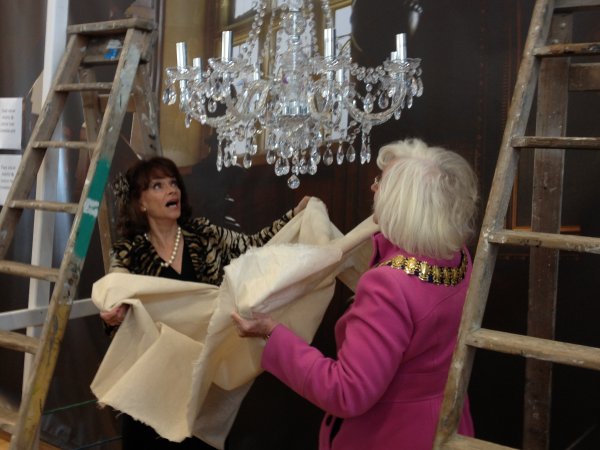 Also featuring at the exhibition was the iconic yellow three-wheeled van, making a great photo opportunity for visitors to the end of the pier.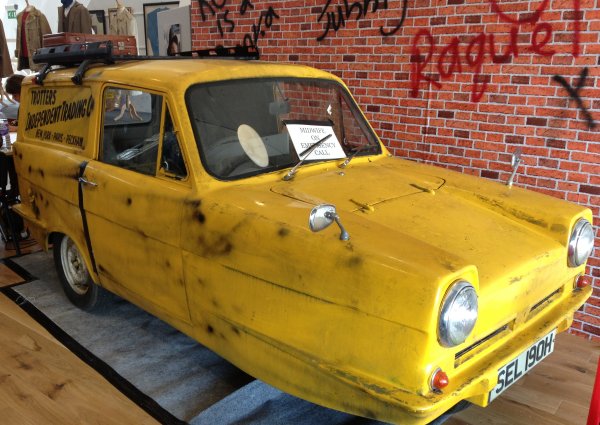 The exhibition is open from now until the 15th of April, with admittance just £1 (in addition to the pier entrance fee), and Only Fools and Horses fans will be able to see a selection of outfits from the series, including Trigger's donkey jacket, Rodney's Russell Crowe costume, and many of the stylist clobber worn by Del and Rodney. Other items include Del's mobile phone, an unpaid BT phone bill (address to Mr D Trotter, Flat 23, Nelson Mandela House, Peckham SE15 9LP), and Trigger's original broom (signed). From the 2nd April, the replica of Del's lounge from Nelson Mandela House will also be on display on the Pier (it's currently at the Ideal Home Show in London).
There's also plenty of interesting Only Fools and Horses merchandise to pick up, including bottles of Peckham Spring, Reliant Robin moneyboxes, photos, t-shirts, ashtrays, fake driving licences, Top Trumps, Special Edition Monopoly, Pocket Watches and much more. We even spied a blow-up doll in the collection of goodies on offer
If you're a fan of the show, get yourself down to Southend Pier between now and the 15th of April – He who dares, wins!
Bonjour!
Photo Gallery:
Our collection of photos from Trotters on Sea:
[nggallery id=1]
Related Links