This weekend, Old Leigh played host to the Leigh Folk Festival. although it was a swelteringly hot day on Sunday, the crowds turned out in force to watch a day of free live music, street theatre, dancing, concerts, comedy and a parade.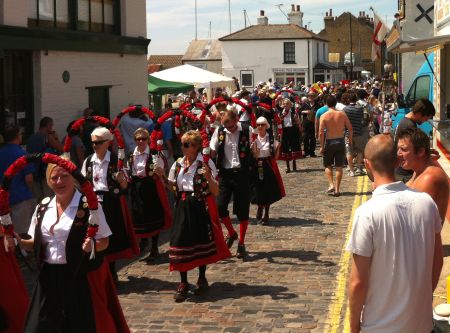 If you're interested, there's a small selection of photos of the 2010 Leigh Folk Festival, the 19th annual event, here: Leigh Folk Festival Summary
Well done to the organisers for another unique and eclectic mix of events and culture, and to the performers, musicians, dancers and singers for performing so well despite the heat!